Summer Savings - August Special 16%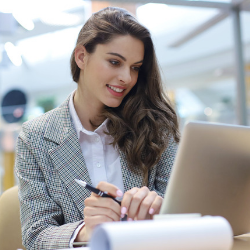 Hiring contingent workers? You can benefit in many ways by using a payrolling company, also known as an Employer of Record. If your company works with direct-sourced temporary, seasonal, or project based workers, we can help you save time and money. IES handles payroll (employer taxes such as FICA, FUTA, and SUTA), workers' compensation, and compliance with local, state, and federal employment laws. Let's start the conversation.
*New clients only for your first payrolled employee. Must meet 8810 workers comp qualifications. Employee must be hired by 8/31/2019.
Benefits of Using an Employer of Record
ADMINISTRATIVE: eliminate work by 50-75%
COMPLIANCE & RISK: save 80 hrs/week
ONBOARDING: your workforce 83% faster
PAYROLLING: reduce costs by 18%